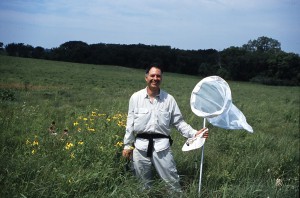 Research is one of my favorite parts of writing a book, whether it's a nonfiction book such as Sneed B. Collard III's Most Fun Book Ever About Lizards or a mystery-thriller such as The Governor's Dog is Missing or Cartwheel—A Sequel to Double Eagle.
Like most authors, I do research by reading books and magazines—including scientific journals—interviewing people, looking at photographs and maps, and yes, doing internet searches. My favorite way to research a book, however, is to visit and experience a place for myself.
I went out on my first big research adventure in 1994, when I spent two months in Costa Rica,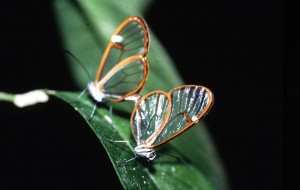 visiting scientists, learning about plants, and animals, and taking photographs. The result was my award-winning book Monteverde—Science and Scientists in a Costa Rican Cloud Forest.
Since writing Monteverde, I've been fortunate to research books and articles by visiting Australia, Mexico, the Caribbean, and even the deep-sea floor!
During these expeditions, I usually work closely with scientists, learning all about their research, accompanying them out in the field, and taking thousands of photographs.
One of my most exciting science book expeditions, however, has taken place right here in my home state of Montana. It began when I heard about a scientist named Dick Hutto, who studied woodpeckers.
I asked him if I could go out on a field trip with him, and what I learned astonished me. He took me to a forest that had been burned recently. I didn't expect to see much, but the forest pulsed with life—especially birds. From Dick, I learned that burned forests are the favorite habitats for many of our favorite songbirds, from bluebirds and robins to half a dozen species of woodpeckers. Well, when I learned that, I knew I had to write a book. I bought a new camera with a good telephoto lens and began taking pictures as I researched the book.
The result is one of my favorite books I've ever written, Fire Birds—Valuing Natural Wildfires and Burned Forests. The book is published by Bucking Horse Books and will be available from distributor Mountain Press by mid-October. I'm pretty sure you will love it as much as I do. It's a classic story of how scientific research challenges our old, harmful beliefs about how the world works. It will make you appreciate just how rich and complex our world is. Enjoy!