Winter, it's a finally comin'! Had our first snowfall in Montana last night, which is a relief after 2015's record-breaking heat. That heat, though, just happens to relate to my current book project. More on that below.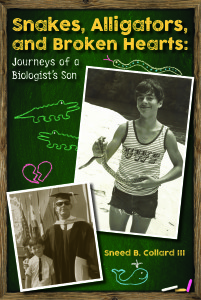 But first, my new memoir, Snakes, Alligators, and Broken Hearts—Journeys of a Biologist's Son is now out and collecting solid reviews, such as this one at Mrs. Yingling Reads. I wrote this book at the request of dozens of students over the years, and I have to tell you, it was quite an undertaking. Telling one's story is not only challenging, it is deeply personal. While writing it, I not only had to sift through my own memory, letters, and journals, I reconnected with many people I hadn't spoken to in decades. The finished product isn't perfect, but it is real, and many times, humorous. Anyone who loves animals, comes from a broken home, or just found—or finds—it challenging to grow up will find a lot to relate to.
Speaking of journeys, I just wrapped up speaking trips to Pennsylvania, Maryland, Montana, and Wyoming, and am looking forward to visiting schools in Pennsylvania, Washington D.C., Virginia, Montana, and Missouri in the spring. Between now and then, I'll be hard at work writing.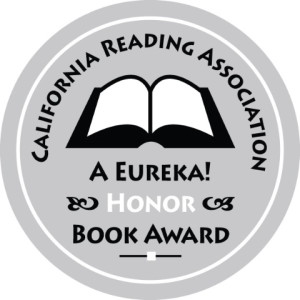 And speaking of writing, I'm proud to announce that Fire Birds continues to blaze forward. Most recently, it was selected as a Eureka Nonfiction Award Honor Book by the California Reading Association, and an Outstanding Science Trade Book by the National Science Teacher's Association and Children's Book Council.
As usual, I am working on a couple of other exciting projects. I just returned from North Carolina, where I was visiting NC State biologist Scott Mills, who has been studying the ability of snowshoe hares to adapt to climate change. I've had the good fortune to accompany Professor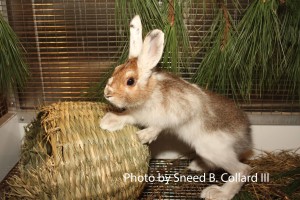 Mills in the field several times during his studies and went out to visit his new experimental laboratory in Raleigh. Besides meeting this fellow here, I got to eat some great BBQ. Mmmmm…barbecue!
I still have days available for my spring travels, so please drop me a line at collard@bigsky.net if you'd like a school or conference visit!
Until then, enjoy the Holidays and keep checking back here for the latest Read with Sneed news!
Book Alerts: Both The Governor's Dog is Missing and Hangman's Gold are now available as eBooks for the Kindle.
Teacher Alerts: Besides my student talks, I offer teachers a great new workshop, "Pillars of Great Nonfiction Writing". If you would like some professional development or a school visit, or both, contact me at collard@bigsky.net. Also, be sure to share The Nonfiction Minute with your class every day!